These short interviews draw on a phenomenological interviewing images methodology developed by Dr. Jorella Andrews (Visual Cuktyres, Goldsmiths University of London, UK). Dr. Andrews zoomed into the class for 3 hours to teach the students the methodology, which they used for three separate projects, an interview with images, an interview with an artwork, and an interview with nature. Click on the images below to read the interviews!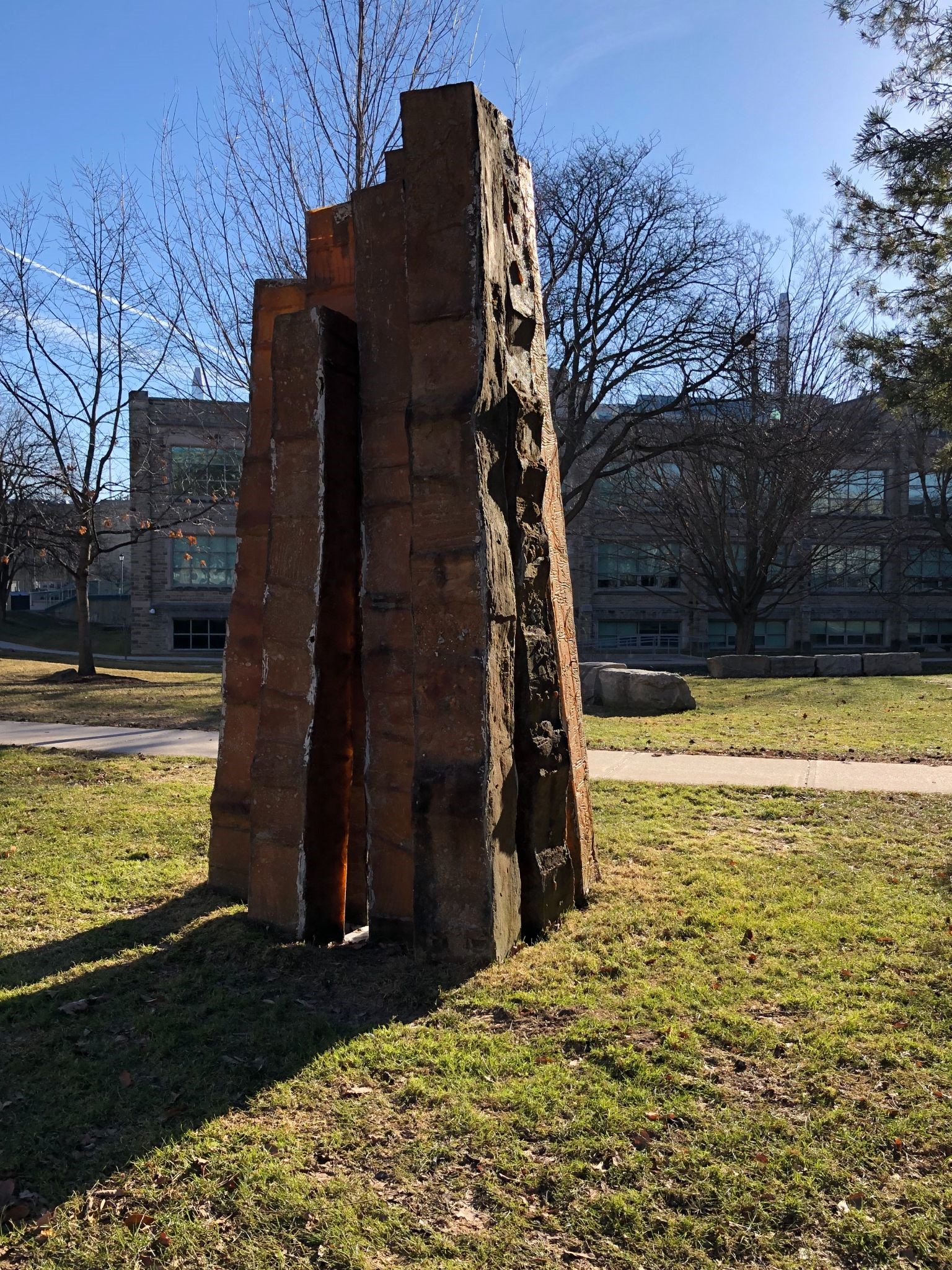 Amber Caroll, An Interview with Tom Benner's Stone Columns (1974). Fibreglass, wood, aggregate, concrete in base. McIntosh Gallery Collection, Western University Gift of Pauline McHenry, 2007.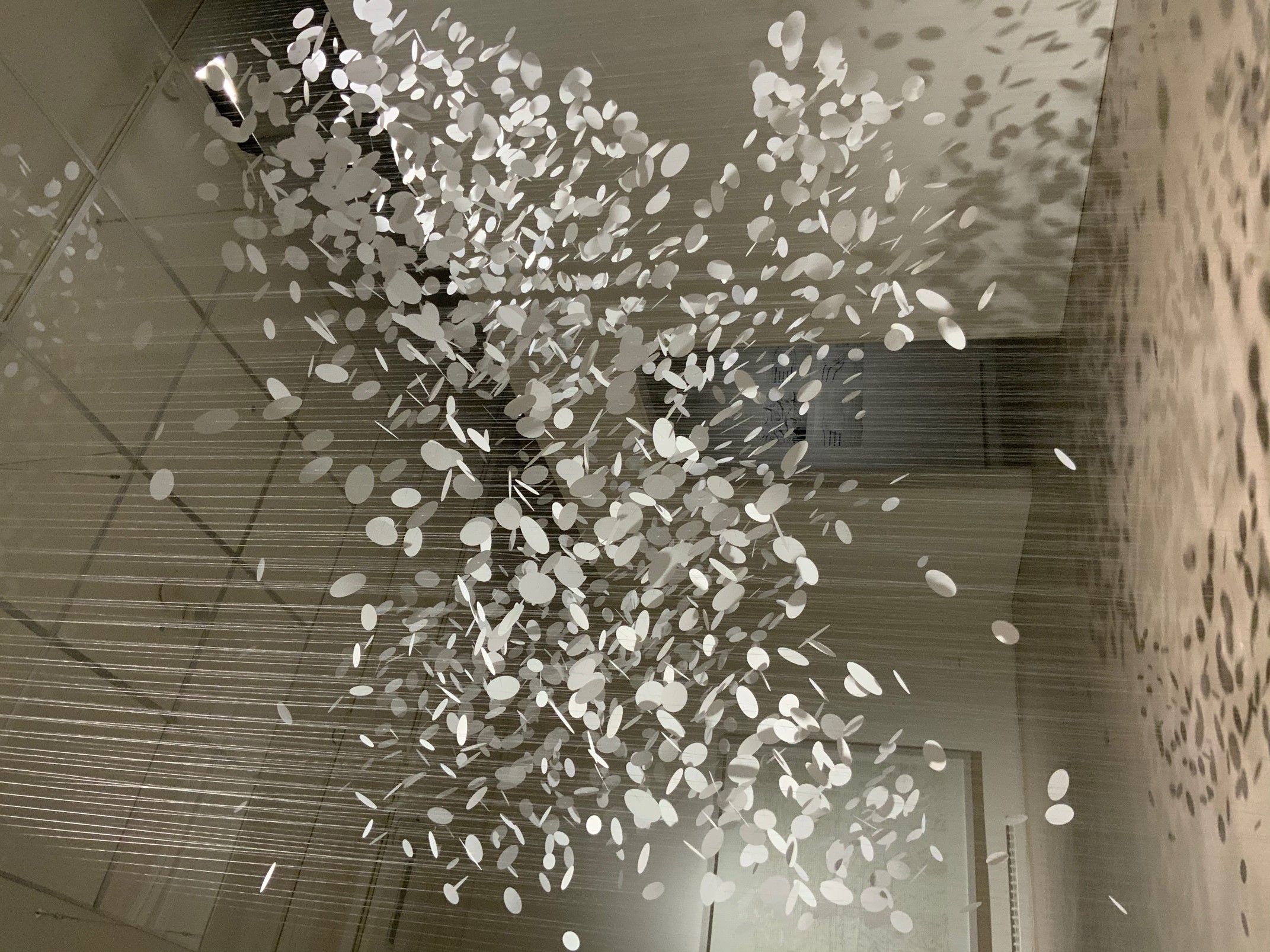 Anthony Tran, An Interview With
Hannah Claus' untitled (2021). Thread, PVA glue, double-matte reprography film, acrylic panels, aluminum, steel.
Victoria Ergi, An Interview With Nature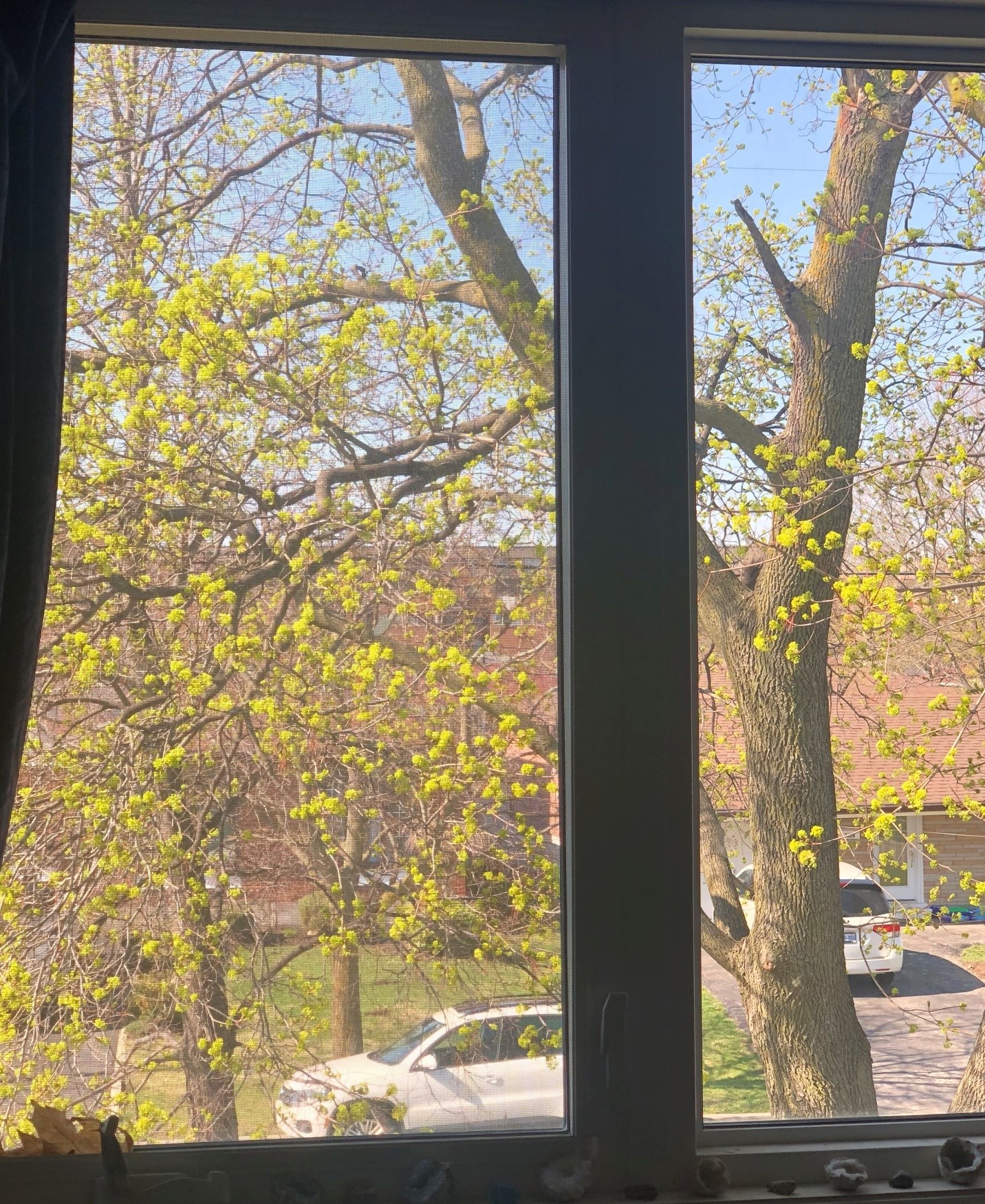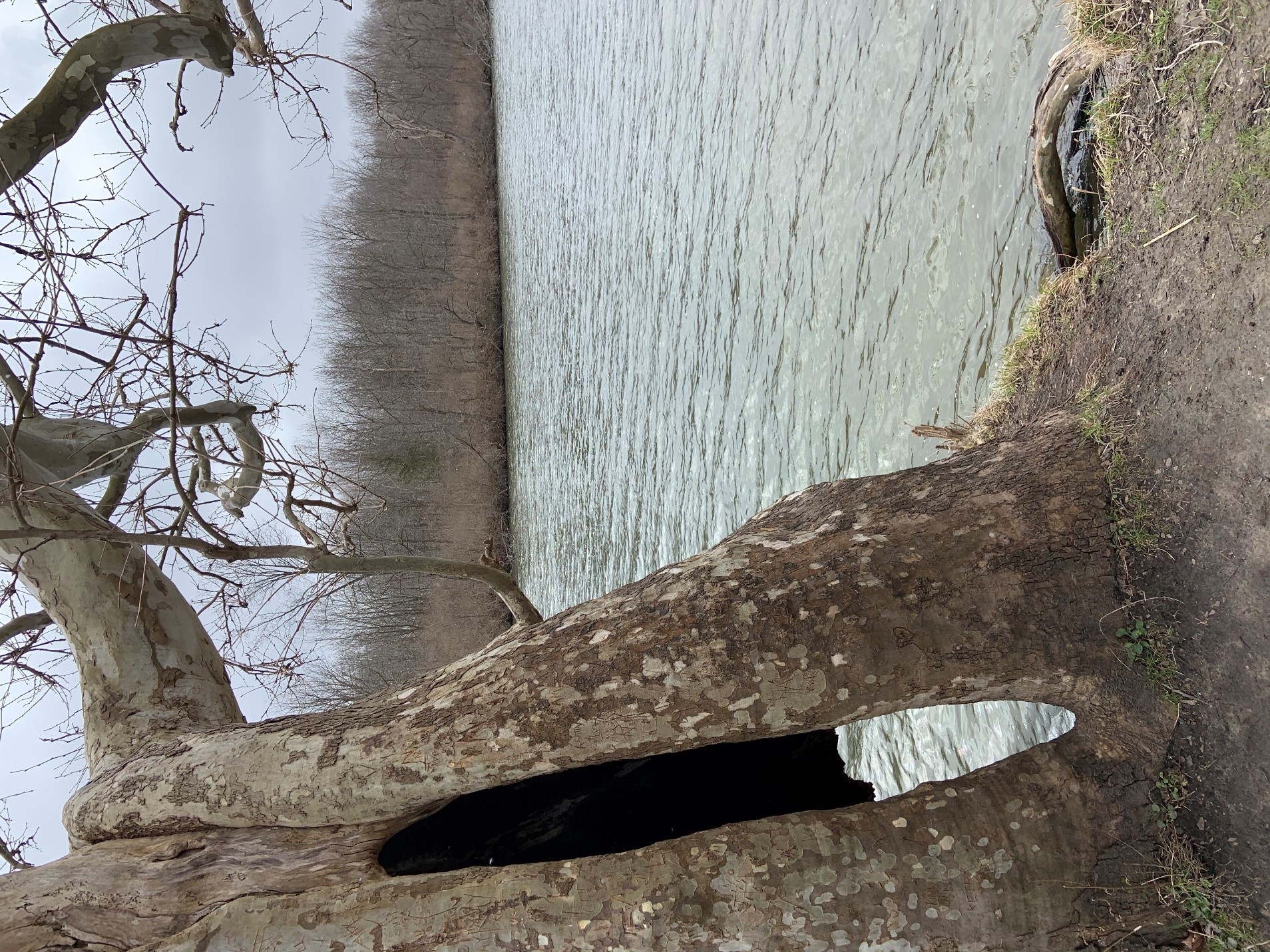 Emma Amodio, An Interview With Nature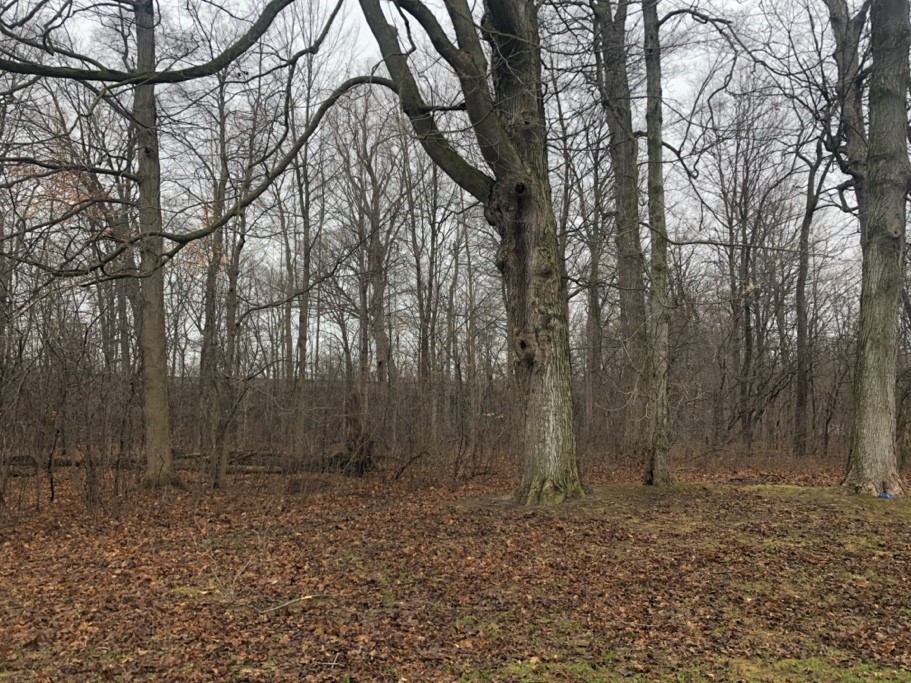 Gray Brogden, An Interview With Nature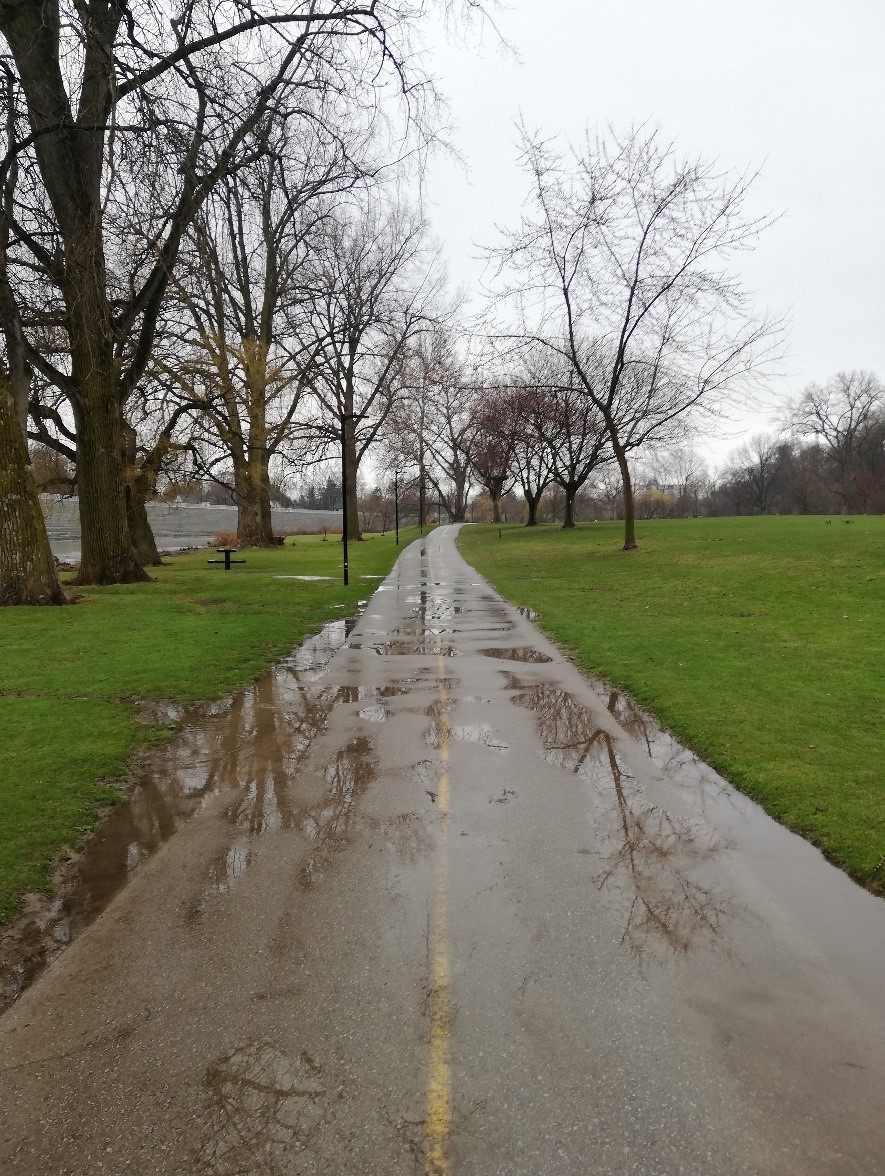 Holly Barrans, An Interview With Nature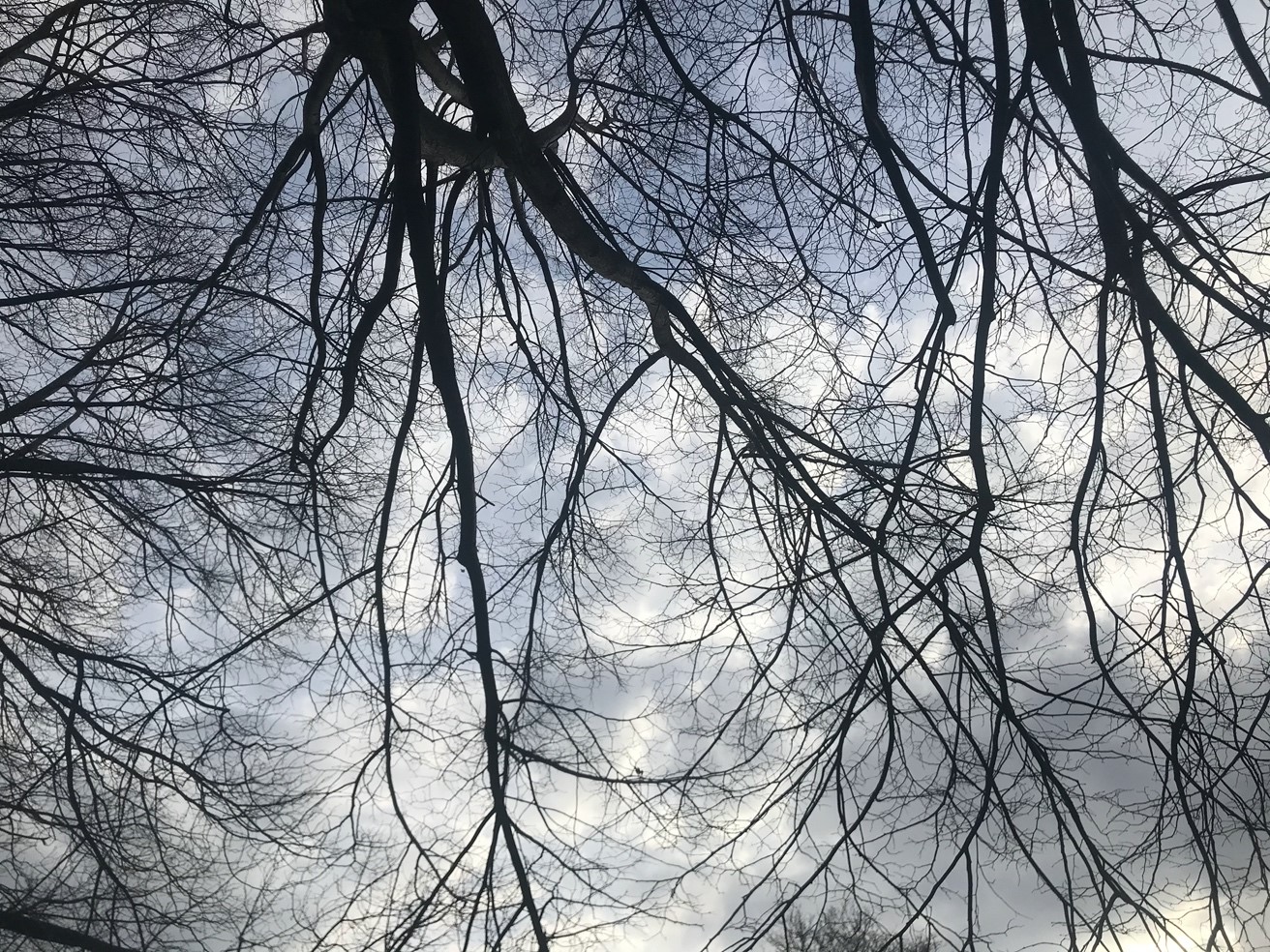 Naomi So, An Interview With Nature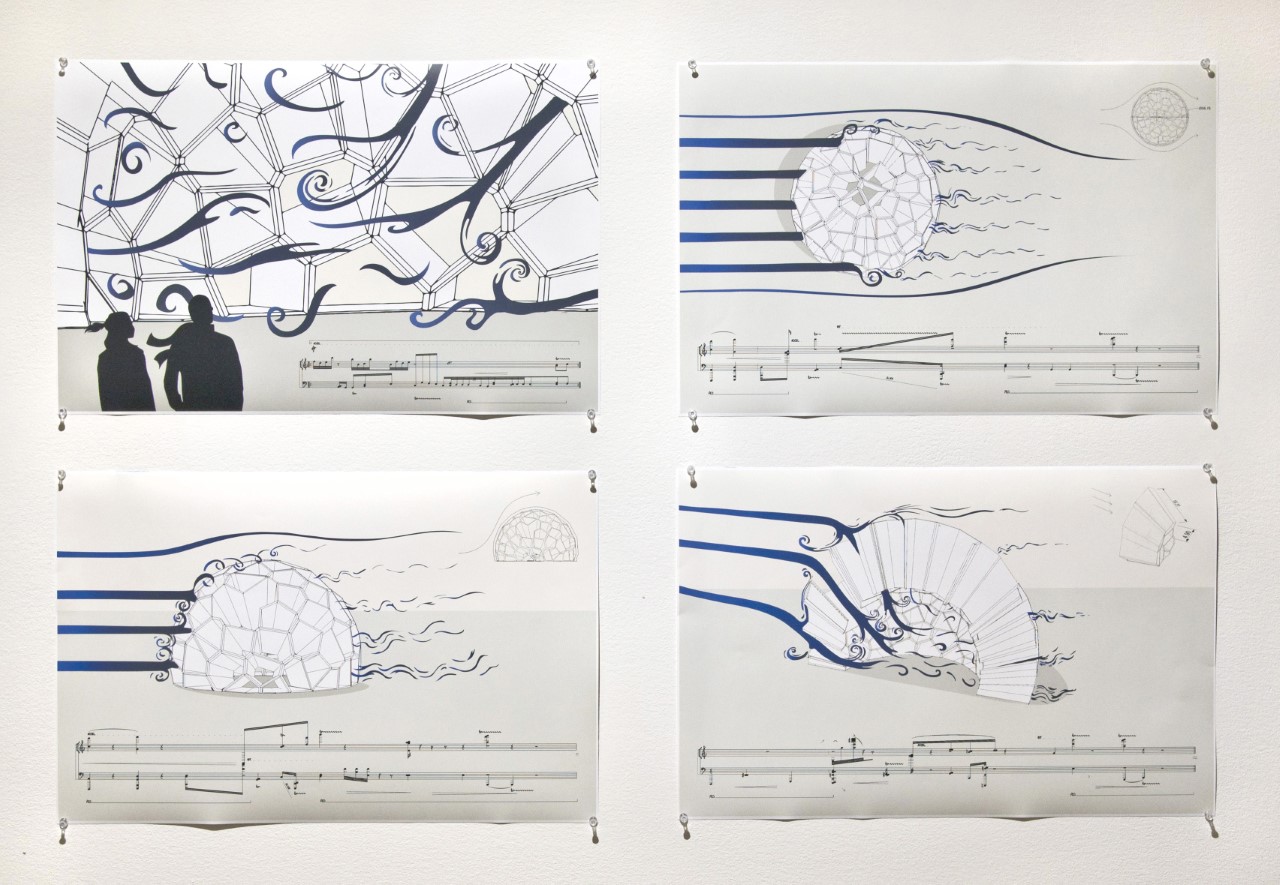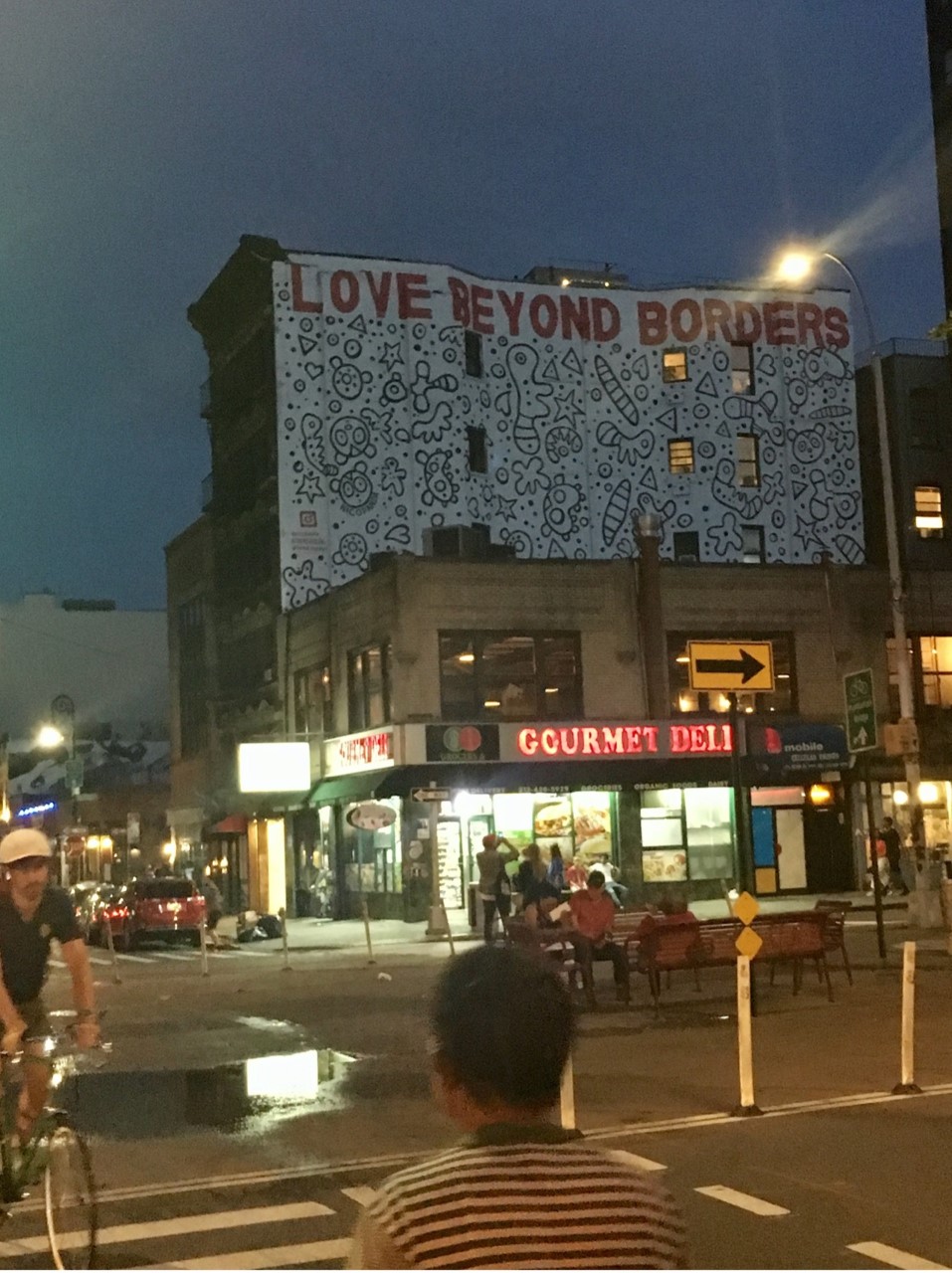 Ann Lei, An Interview with An Image
David Clark, An Interview with An Image
Margaret Gleed, An Interview with An Image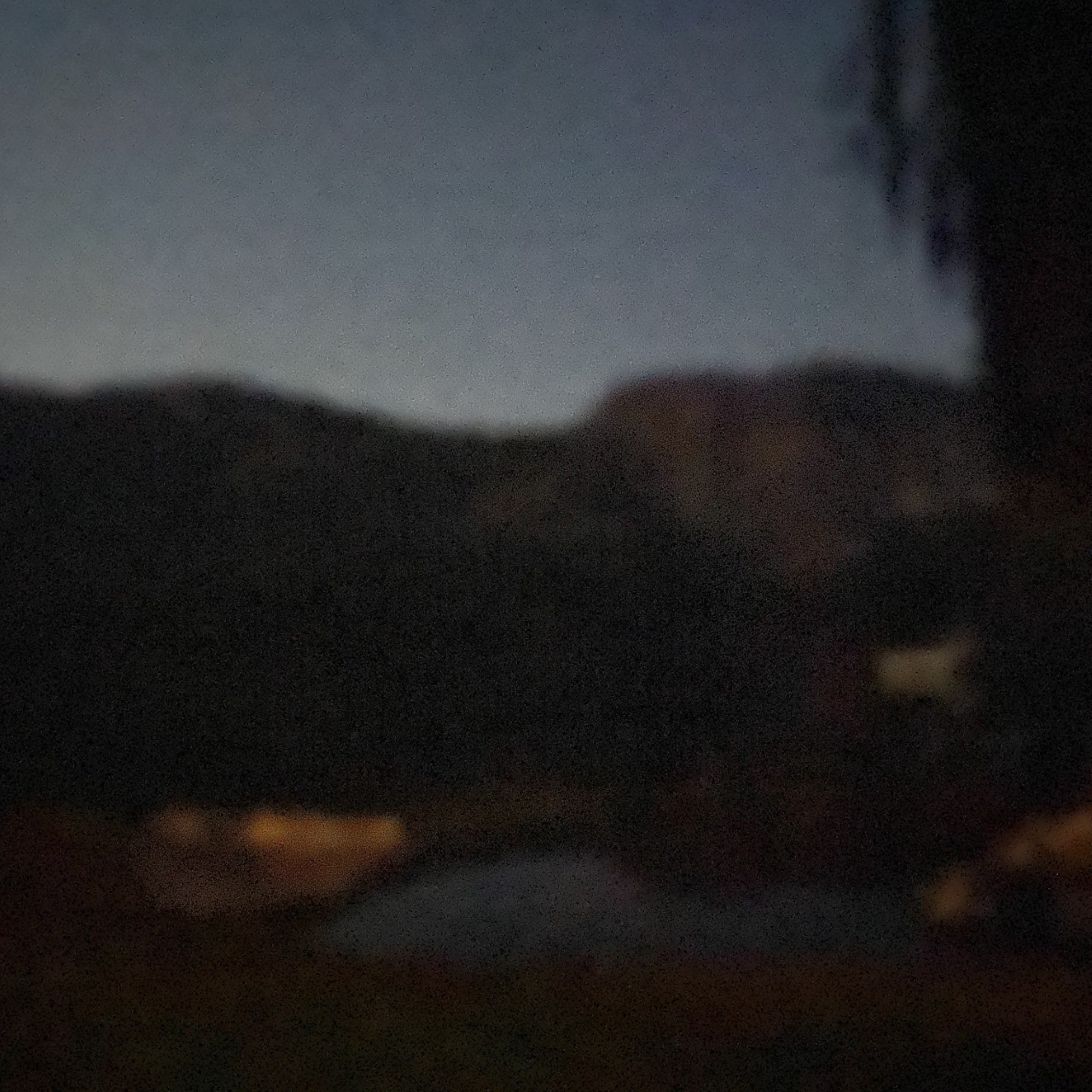 Isabella DiMenna, An Interview with An Image
Isabella E. Isabage, An Interview with An Image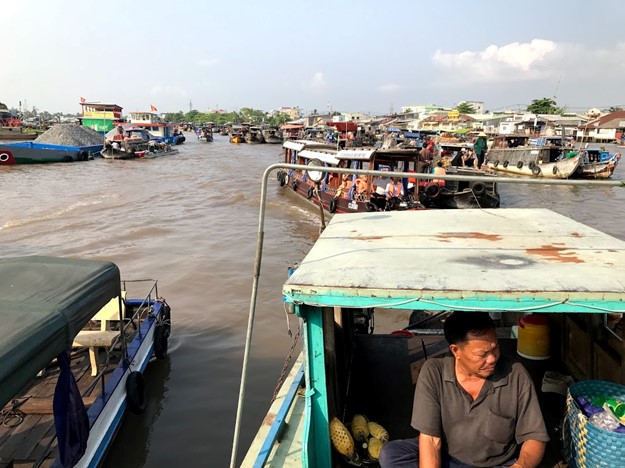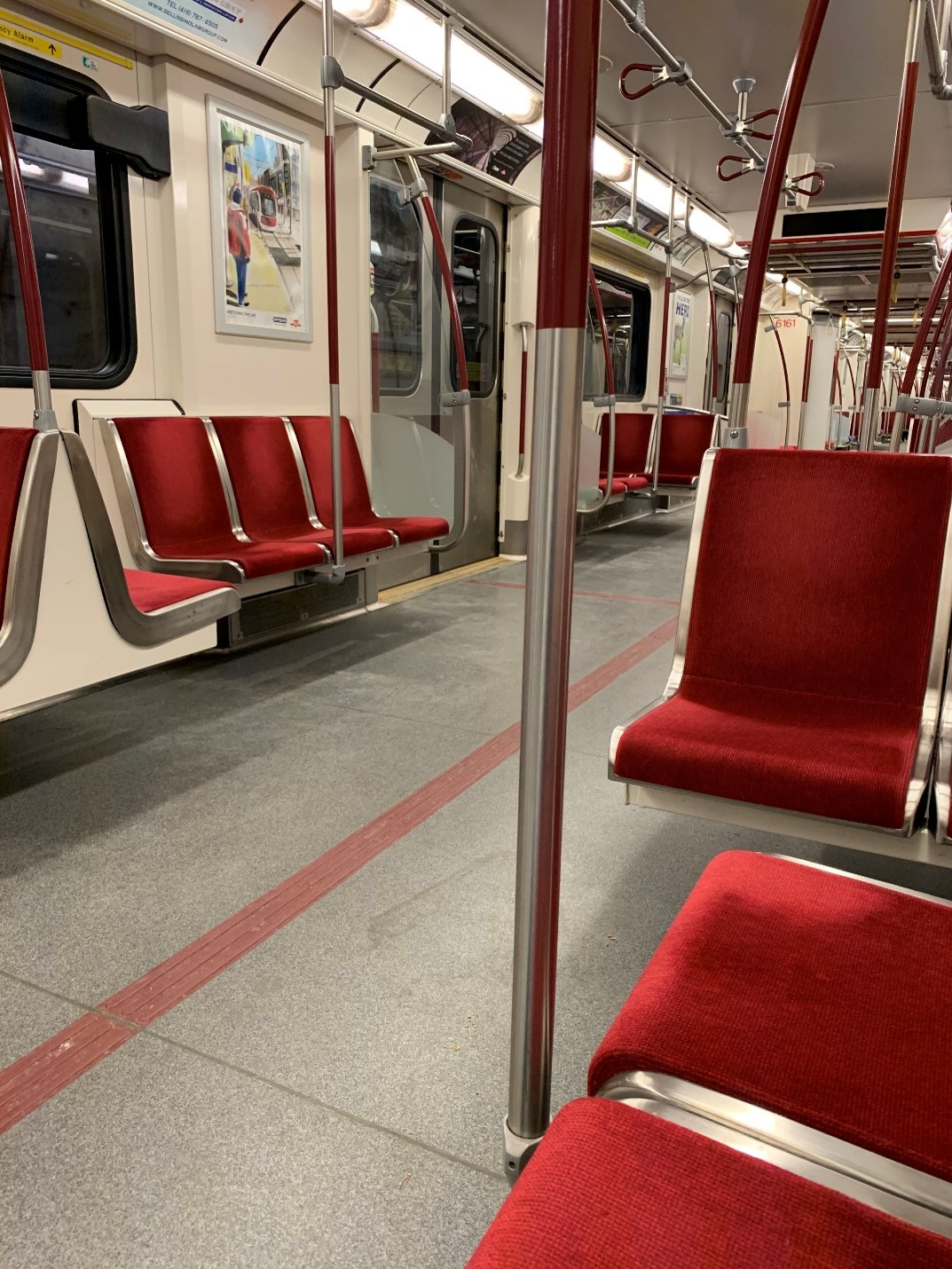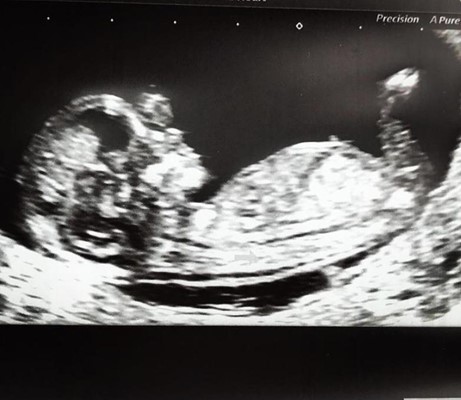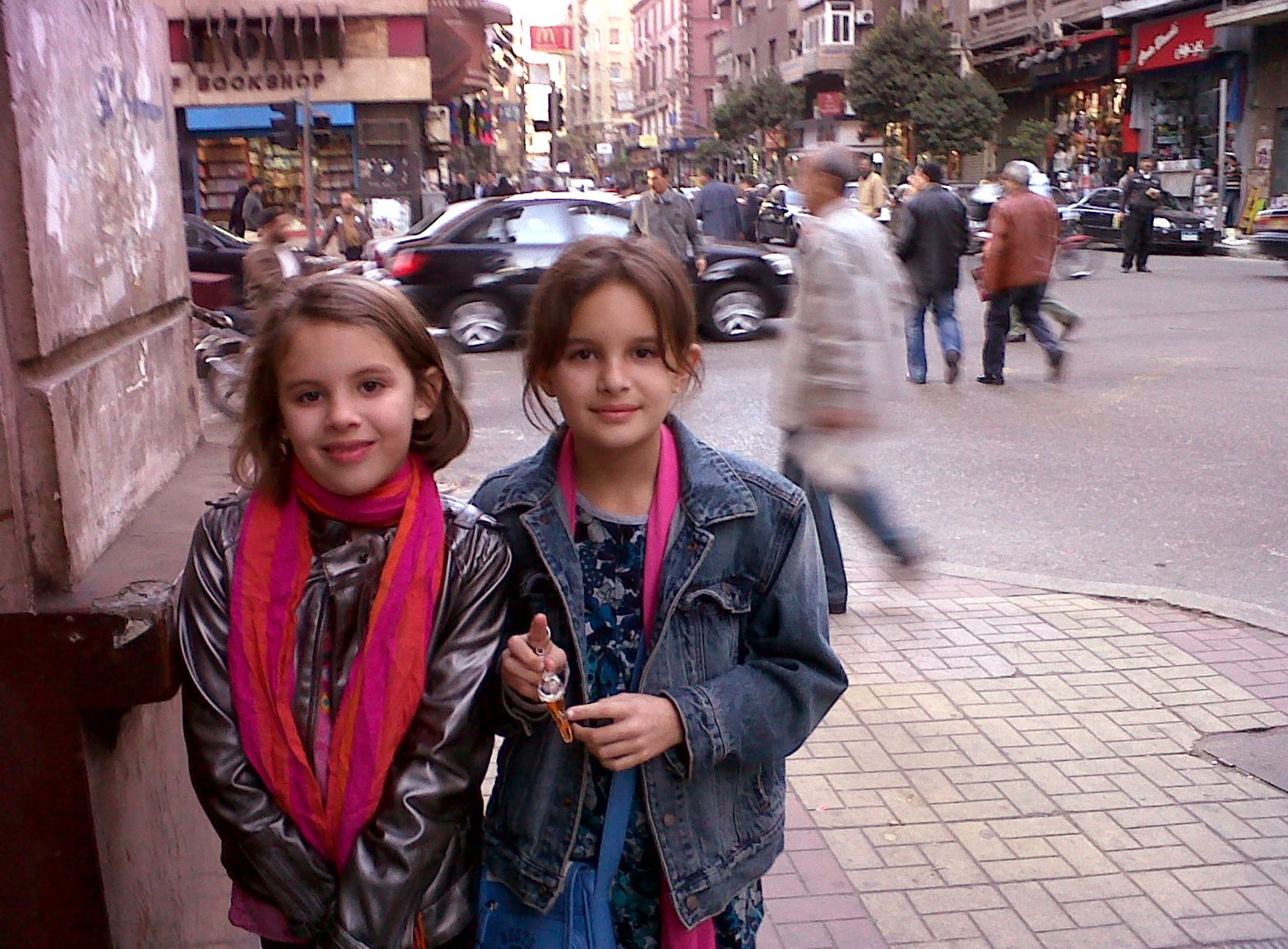 Alexas D'Entremont-Smith, An Interview with An Artwork; Picture of Italian Countryside: Watercolour, Rob Smith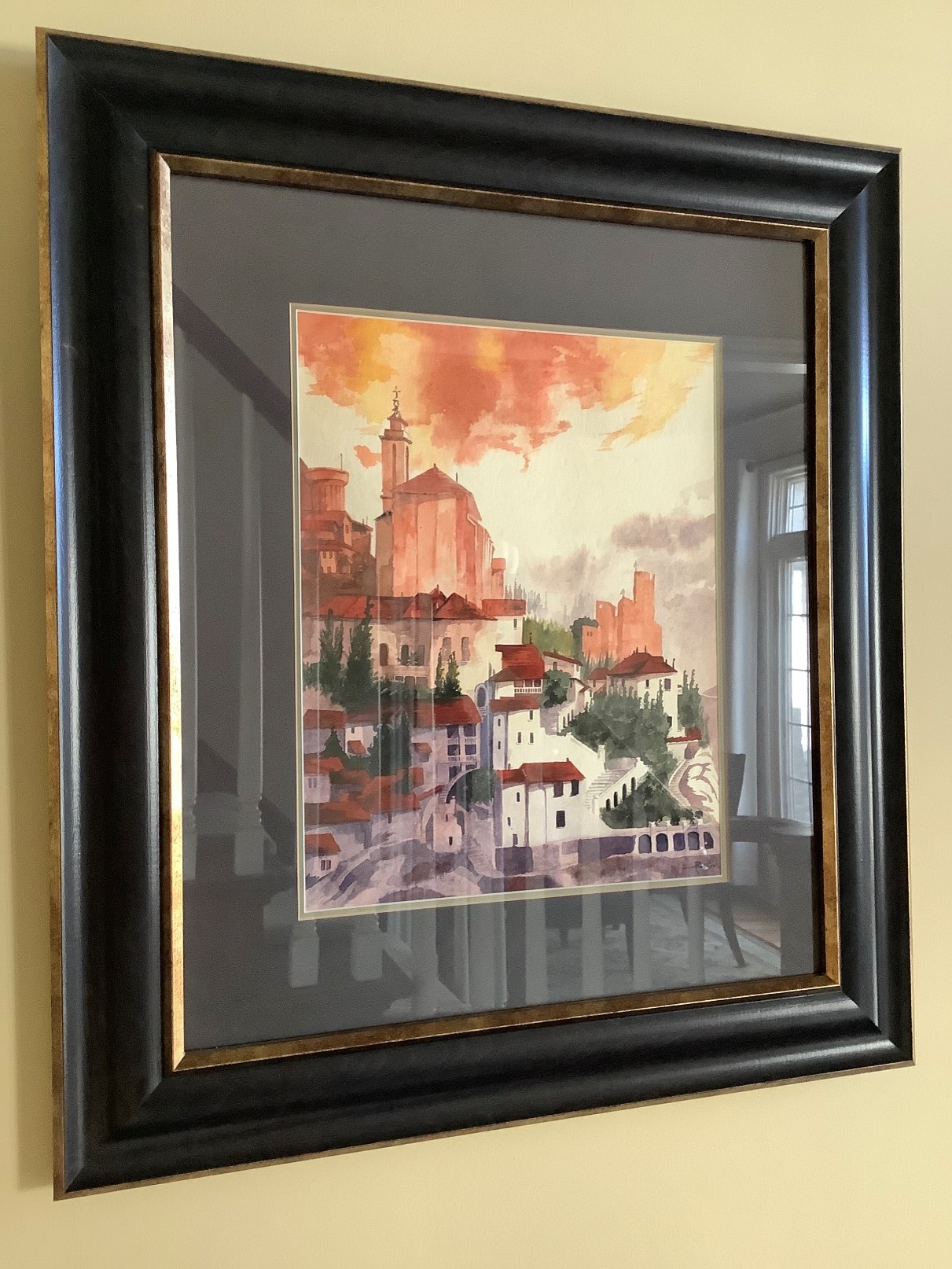 "The figure is impenetrable to onlookers. At this stage in the interview, I found myself wondering who this figure could be. Does the blankness drown out the person's character, shoving them into the background gradually? Or does the impenetrable quality of this figure serve as a defence mechanism? When faced with trauma, the human brain often rejects its surroundings to protect itself, making an individual emotionally numb to block out the weight of trauma. Is this figure a representation of that process occurring?"
- Ashley Carreiro, An Interview with Kim Noble's "My Hands Are Tied" (2017)
"Despite my earlier frustrations, I then experienced a sense of calm, and a very comfortable state of being as I existed with the work. By evoking this sense of calm in spite of its ambiguity, the work challenges the colonial idea that the unknown evokes discomfort, and what is beyond humans' scope of understanding is frightening and should be avoided."
- Louisa He, An Interview with Lotus IV by Henry Chen
"Re-analyzing the image, I was left with the nostalgia of the moment I took the photo, almost a parallel to Chagall's art. I rediscovered the smells and sounds of that moment. The scent of lemons and olives, the gentle sound of running water and chirping birds, and the low calming rhythm of soft French spoken in my periphery envelops my senses to that moment in time. I was once again standing in the architectural wonder that is the "Fondation Maeght," with its fusion of art, nature, and architecture creating a fluid experience for viewing art among the French Riviera's serene environment."
- Samuel Albert, An Interview with Marc Chagall's "La Vie"
Anjali Singh, An Interview with An Artwork Variation on Aeolian Dynamics : for Contained Winds Graphic Visualization and Scoring: Joel Ong and Natalie Plociennik
"Yet, there is still something greatly uncanny about the space of technology itself. Despite its capabilities and benefits, there is something incredibly isolating about it. There could be thousands of people viewing the same artwork at the same time through the internet, but they would all be experiencing it alone, unable to connect in the same way as in person. There are aspects of scale and texture that are missing and lead the viewer slightly uncertain about the piece. It is also much easier to simply scroll past the piece with less than a single thought or close the tab, than to physically walk away from the piece. Even when it comes to digital art, these aspects feel to be missing."
- Rachel Tersch, An Interview with Aistė Stancikaitė's art
- Abby Robitaille, An Interview with "The Lovers" by René Magritte
"The divide between the public self and one's personal identity is supposed to be crossed when two people are romantically involved, and yet there remains a human tendency to attempt to present the best version of yourself to someone. Similarly, there is a tendency to create an idea of another person in your head, rather than simply taking in that person for who they are. Both of these phenomenon lead to an inevitable disconnect between two people which keeps them from understanding each other at a genuine level."
Miriam Elsawi, An Interview with An Image
Professor Helen Fielding
SASAH's 2020 Cohort
See, Jorella Andrews, 2020. 'Interviewing Images: How visual research using IPA (Interpretative Phenomenological Analysis) can illuminate the change-making possibilities of place, space, and dwelling.'. In: 3rd International Conference on Dwelling Form (IDWELL 2020). Department of Architecture Universitas Indonesia, Indonesia 27 - 28 October 2020. [Conference or Workshop Item]. https://www.atlantis-press.com/proceedings/idwell-20/125944895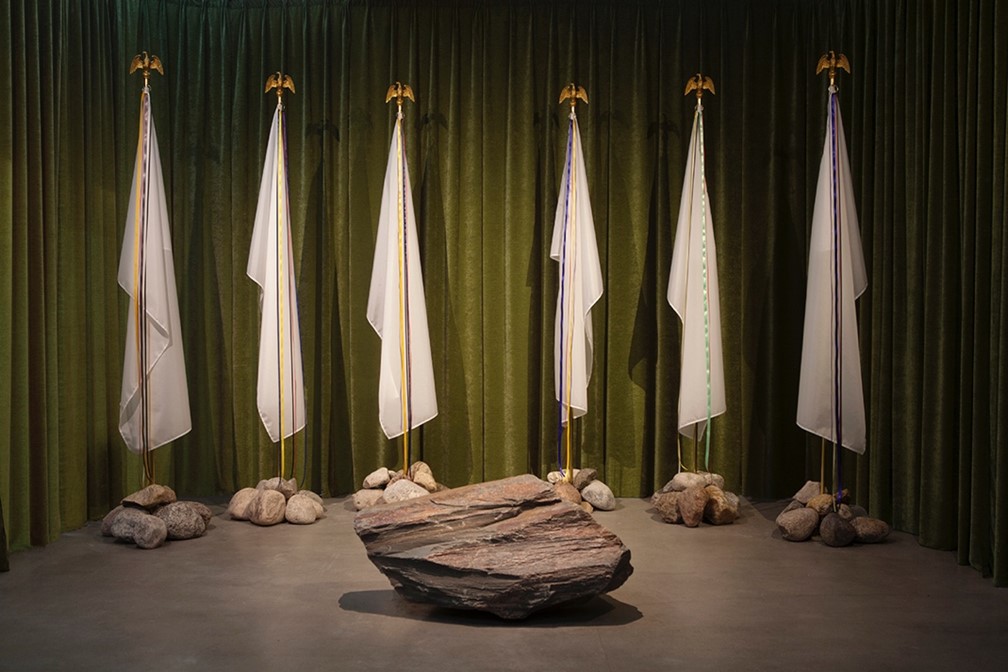 Spencer Bubis, An Interview with Stones From My Kokum's House, a newly commissioned installation by Lori Blondeau for her solo exhibition, I'm Not Your Kinda Princess, at the Plug In ICA.